Aladdin tickets now on sale at Loughborough Town Hall
Tuesday 1st June 2021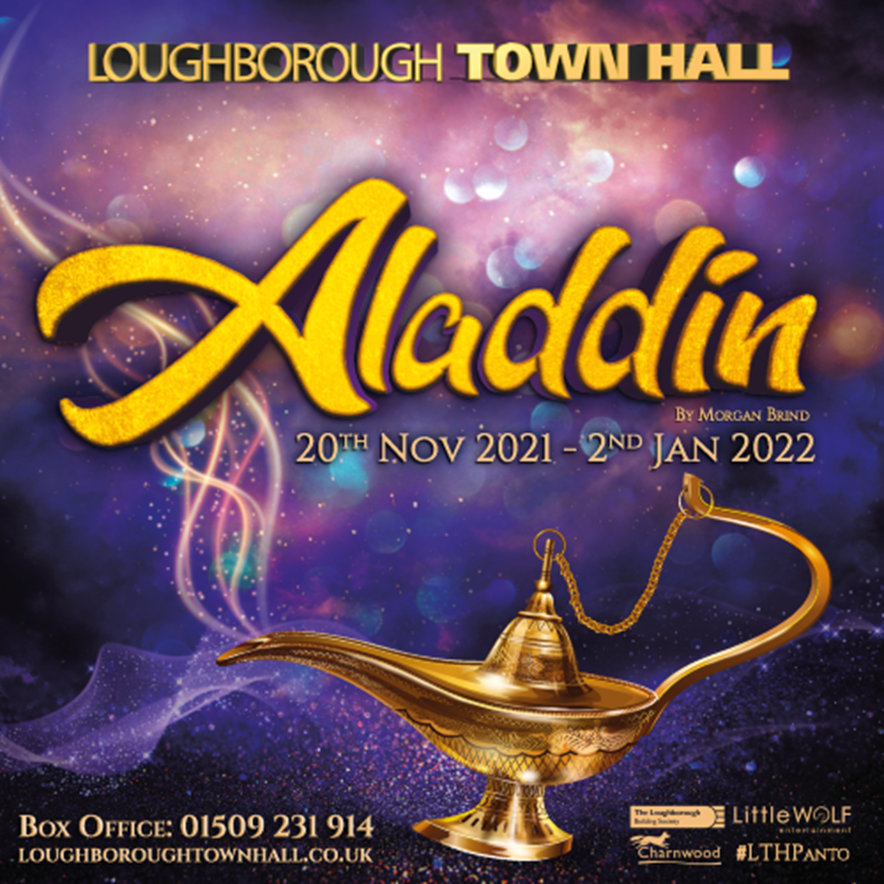 After a year away, Loughborough's annual pantomime is back with a bang this Christmas.
Those who attend the pantomime can expect excitement, thrills and magic carpet rides this winter as the award-winning Little Wolf Entertainment are back bigger than ever with the most magical panto of them all Aladdin!
The panto will feature spectacular sets, breath-taking special effects, gorgeous costumes and mountains of mayhem.
The Society is also joining in the fun, sponsoring the panto as part of our contributions to local communities for the 16th year.
Aladdin will be appearing at Loughborough Town Hall between 20th November 2021 and 2nd January 2022, with tickets now available to purchase .
It would be a genie-us idea not to miss out!
For a full list of performances and to book tickets to this year's show either call the Box Office on 01509 231914 or visit the website at http://www.loughboroughtownhall.co.uk/events/2021/11/20/aladdin