COVID-19 Coronavirus
Monday 30th March 2020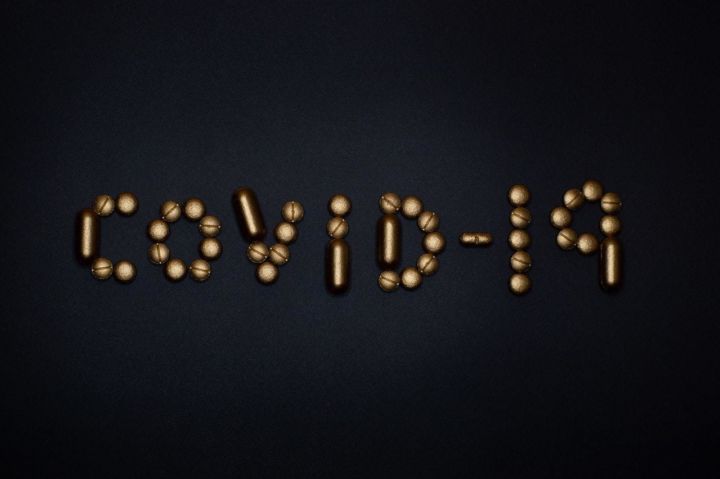 Supporting our members and staff
Our priority continues to be ensuring we maintain the services you rely on and over time we will expand the availability of those where we're able to while adhering to the government guidelines on social distancing.
To keep you as up to date as possible, not only with what we're doing but also with all the information being made available by the government, we've created this specific news page.
Thank you for your ongoing understanding and support during what continues to be an unprecedented time for us all.
Another important message from our CEO, Gary Brebner
Your Loughborough and coping with COVID-19
I want to provide you all with an update as to how we've adapted our working practices to continue our services to you, during this latest lockdown.
At our branches
Branch staff continue to work under strict Covid-19 protocols which include the number of customers we can safely have in our branches at any one time. This is vital given the highly infectious nature of the latest Covid-19 variant.
We'd encourage you to telephone or email us with your enquiries to reduce any unnecessary travel. The website gives the current details which may change but at the time of writing our branch phone service currently operates 10.00 to 14.00 Monday to Friday. We're working on ways we can provide you with access to your savings. Please speak to your branch or our Head Office team who will help you.
At Head Office
We continue to work safely from Head Office with a large number of staff working from home. Mortgage services continue as normal. Mortgage Payment Deferral enquiries can contact us through one of the means above.
The phone hours for Head Office are 10:00 to 15:00 Monday to Friday. The latest position on service levels can be found below in our Service Status section.
Thank you for your understanding and support during this most difficult of times for us all.
Stay safe
Gary Brebner
Chief Executive Officer
Service status
To help protect our members and staff during the national lockdown, we'll be maintaining distancing rules and continuing with our reduced hours of business. With effect from 21st January 2021 our branch and agency offices will be open during the following times.
Monday to Friday from 10:00 to 14:00
Branch and agency offices remain closed on Saturdays
Please help us minimise the risk to our members and staff by adhering to the guidance within the notices in branch windows/doors and only visit our branch/agency offices for transactions that are absolutely necessary and if you have family members with you, please ask them to wait outside.
Stay safe, be responsible
The UK is still in a national lockdown. Everything you need to know about the current stay at home guidelines and the spring 2021 roadmap out of lockdown can be found on the government's official website here.
Stay informed
To ensure you have the latest and most accurate information about protecting yourself and your family, you can access the dedicated NHS webpages here where you'll find a variety of information including how to protect vulnerable people and how to get an isolation note to give to your employer.
The government's official website has extensive information across a broad range of topics related to Coronavirus. From the main page here, you can access all the information available.
Stay safe from fraud
Criminals use exceptional circumstances, like the current COVID-19 situation, to lull people into believing that the contact they're making is genuine so it's important you remain vigilant to such contacts. We've put together some general information to help you which you can read and download here.
NHS Test and Trace scams
The NHS Test and Trace service plays an important role in the fight against coronavirus and it's vital the public have confidence and trust in the service. However, the government understands the concerns people have about the opportunity for criminals to commit scams.
What you need to know
Contact tracers will only call you from the number 0300 013 5000. Anyone who doesn't wish to talk over the phone can request the NHS Test and Trace service to send an email or text instead, inviting them to log into the web-based service. All text or emails sent by NHS Test and Trace will ask people to sign into the contact tracing website and will provide you with a unique reference number. They will advise people to type the web address https://contact-tracing.phe.gov.uk directly into their browser, followed by the unique reference number given to you, rather than clicking on any link provided in the message.
The NHS Test and Trace service will never:
Ask you to dial a premium rate number to speak to them for example, those starting 09 or 087)
Ask you to make any form of payment or purchase a product or any kind
Ask for any details about your bank account
Ask for your social media identities or login details, or those of your contacts
Ask you for any passwords or PINs, or ask you to set up any passwords or PINs over the phone
Ask you to download any software to your PC or ask you to hand over control of your PC, smartphone or tablet to anyone else
Ask you to access any website that does not belong to the government or NHS
If you think you've been a victim of fraud, please report it to Action Fraud at https://www.actionfraud.police.uk or by calling 0300 123 2040. If you live in Scotland, please report directly to Police Scotland by calling 101.
Vaccine scams
Action Fraud has recently received reports from members of the public who have been sent text messages claiming to be from the NHS, offering them the opportunity to sign up for the vaccine. The texts ask the recipient to click on a link which takes them to an online form where they are prompted to input personal and financial details. In some cases, the fake online form has looked very similar to the real NHS website.

How to protect yourself:
In the UK, coronavirus vaccines will only be available via the National Health Services of England, Northern Ireland, Wales and Scotland. You can be contacted by the NHS, your employer, a GP surgery, or pharmacy local to you, to receive your vaccine. Remember, the vaccine is free of charge. At no point will you be asked to pay.

– The NHS will never ask you for your bank account or card details.
– The NHS will never ask you for your PIN or banking password.
– The NHS will never arrive unannounced at your home to administer the vaccine.
– The NHS will never ask you to prove your identity by sending copies of personal documents such as your passport, driving licence, bills or pay slips.
If you think you've been a victim of fraud, please report it to Action Fraud at https://www.actionfraud.police.uk or by calling 0300 123 2040. If you live in Scotland, please report directly to Police Scotland by calling 101.
Support for mortgage customers
If you're unable to make your mortgage payments due to coronavirus, you can apply for a mortgage payment break.
This option is for people who:
Haven't already taken a payment break, or
Have already taken a payment break of less than 6 months.
Following the announcement by the Government that the Deferred Mortgage payment facility has been extended, this option will remain available to you at any time until 31 March 2021.
How does the Deferred Mortgage payment facility work?
During a deferral of your mortgage payment, you won't need to make any payments but you will be required to repay these deferred payments after this period ends.
Is Deferring my mortgage payment the right option for me?
It's important to remember that deferring your mortgage payment is a temporary break to help you through these uncertain times.
There are a few things to consider before applying to defer your mortgage payments, to make sure it's right for your situation:
The most appropriate time for you to take up the offer of a mortgage payment deferral will depend on your individual circumstances
The total amount of interest you'll pay over the term of the mortgage will increase
It won't affect your credit rating
When your payments are due to start again, they'll be recalculated, and you may see an increase in your monthly payments
At the end of the deferral period we'll contact you to confirm what your new monthly payment will be
There may be alternative solutions you can consider that will reduce your monthly mortgage payments, subject to the terms of your mortgage, such as a temporary extension of the mortgage term or a temporary conversion to interest only. The Financial Conduct Authority has reiterated that borrowers should keep up with payments on their mortgage if they can do so and should only seek support where such support is absolutely necessary.
If you'd like to discuss the payment options available please contact us without delay by email at Paymentadmin@theloughborough.co.uk or by telephone on 01509 631952
Worried about your mortgage payments?
If you think you might not be able to meet your mortgage repayments it's important that you contact us without delay on 01509 631952 or by email at Paymentadmin@theloughborough.co.uk. Our friendly and trained team members will work with you to understand your individual circumstances and agree a solution that may meet your needs.
You'll also find some useful information on the Money Advice Service website www.moneyadviceservice.org.uk.