Food from FareShare helps local food pantry in Loughborough
Monday 16th August 2021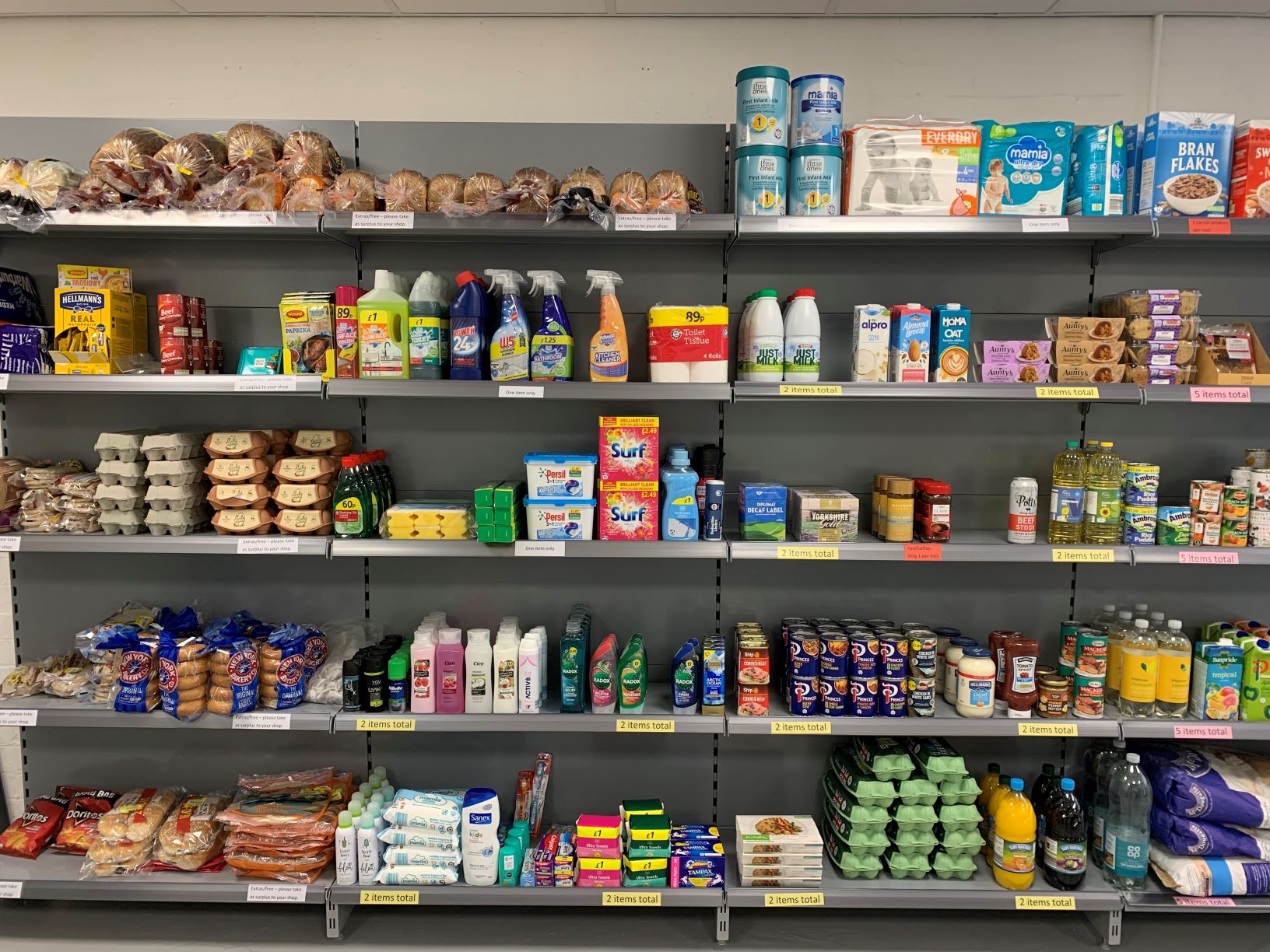 Food redistribution charity & the Society's charity of the year FareShare hosted a summer food collection weekend at Tesco Extra's nationwide in July to support children and their families get much needed food supplies during the school holidays.
All the food donated by Tesco shoppers helped FareShare to supply thousands of local community groups such as children's holiday clubs and food pantries.
One of the local community groups that benefits from FareShare's support is Loughborough's Kings Church and Schofield Family Centre.
To help families feeling the pinch of the pandemic crisis, Kings Church have helped deliver food into the local community by opening a food pantry service called 'the cupboard on the corner'.
Since opening, the pantry has helped over 40 families, with each person donating £3.50 to use the pantry but getting about £15 worth of food in return. This service has greatly helped young families and older people living alone get access to much needed food supplies throughout the pandemic.
The service has also helped families needing extra food to feed their children throughout the summer holidays, with the centre also running a weekly club that provides a picnic bag for each child attending.
Food from FareShare has greatly helped contribute to the local deliveries throughout the lockdown and provided the centre with more options for the food pantry, ensuring local children and their families do not go hungry.
If you'd like to support communities like The Kings Church and Schofield Family Centre, FareShare are collecting food donations at Local Tesco Express stores until August 28th 2021 and plan to have another Tesco Food Collection this winter.
For more information on how you can help out by volunteering or by donating visit www.fareshare.org.uk/