Heritage plaque marking 800 years of Loughborough Market
Thursday 12th August 2021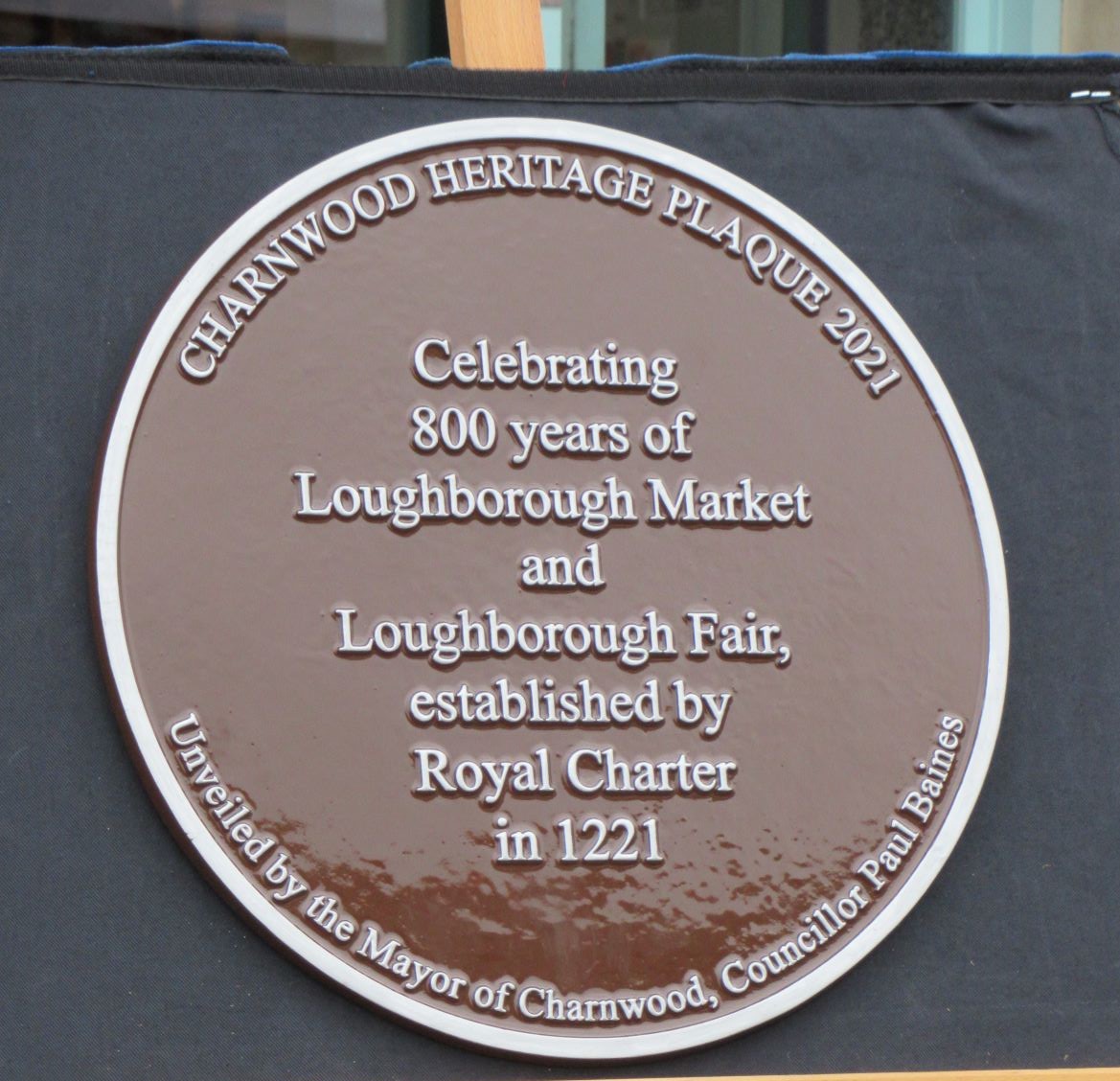 A Charnwood Heritage plaque has been unveiled as part of Loughborough Markets 800th anniversary celebrations.
2021 marks 800 years since a young King Henry the Third, granted a Market Charter to the town to hold a weekly market and an annual fair.
To commemorate this landmark Charnwood Borough Council commissioned a plaque which was unveiled during a ceremony at Loughborough Town Hall on Saturday 31st July, exactly 800 years to the day when the first fair was held in the town under the charter.
The heritage plaque was unveiled by the Mayor of Charnwood at the ceremony which included the reading of the original charter and themed entertainment from a storyteller and reenactors.
Loughborough's popular annual fair is hoping to go ahead this year from the 10th to the 13th of November.
In addition to the Heritage Plaque being unveiled, a new exhibition charting the 800-year history of the market is now on display at Loughborough's Charnwood Museum until Saturday 18th December 2021.
The exhibition includes colourful displays that chart the markets history from the 13th century and the granting of the royal charter all the way up to the present day.
Members of the public can view the exhibition at Charnwood Museum from 10am to 4pm from Tuesday to Saturday and 10am – 1pm, with admission being free of charge.
You can find out more about Charnwood Museum and the Market 800 exhibition at www.charnwoodmuseum.co.uk and you can find out more information on the other celebrations including upcoming events here.