Jubilee themed raffle for the Joseph Cooper Trust
Wednesday 18th May 2022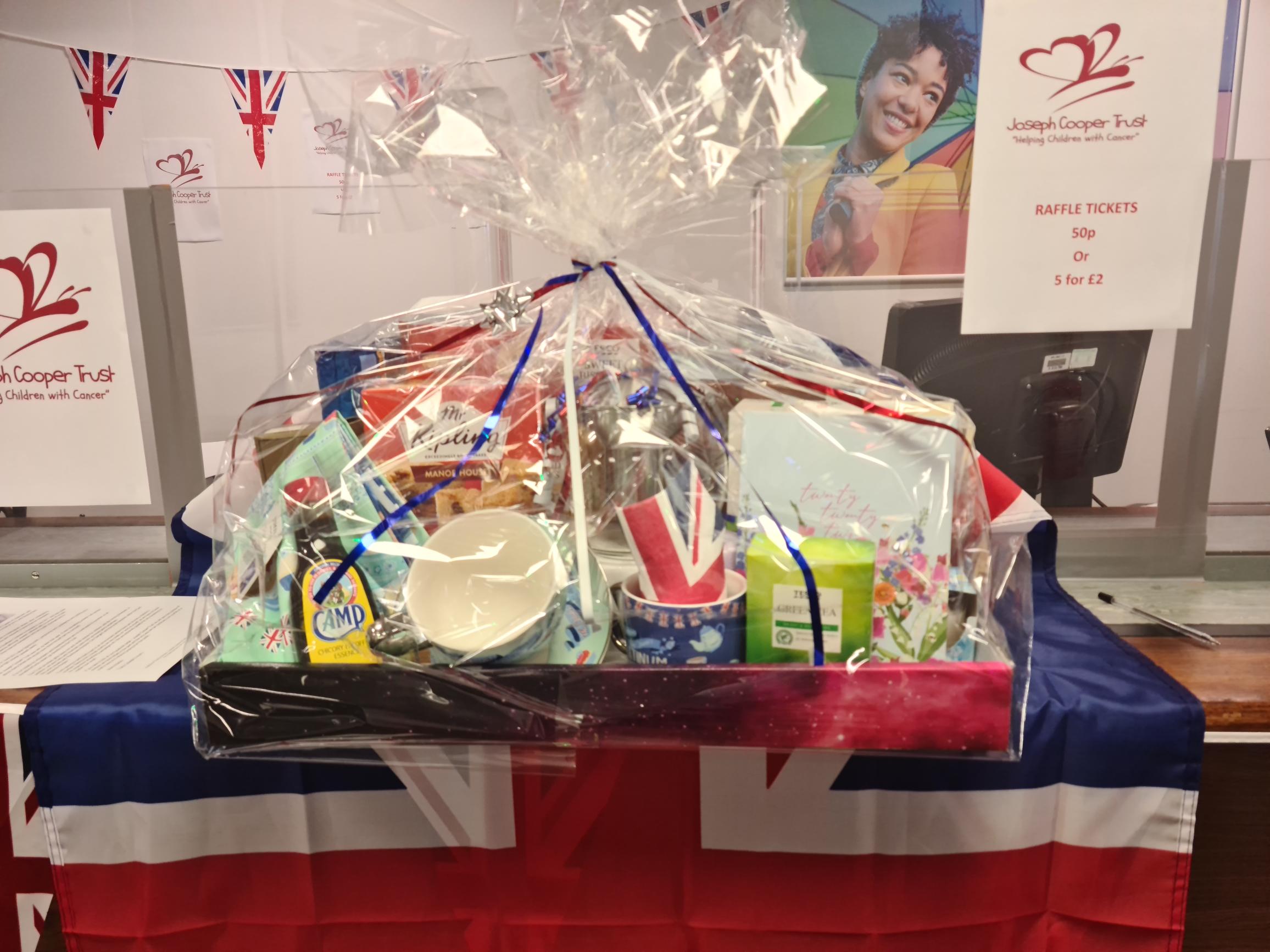 The Tesco Superstore, located in the Rushes, Loughborough, has kindly donated a Jubilee themed hamper to our branch team to use in a raffle to raise funds for The Joseph Cooper Trust.
The Trust was set up to support children going through life limiting illnesses by providing them with, gifts and days out and help with financial costs such as travel and petrol expenses and is run entirely by volunteers, with all donations going directly to the charity.
Our customers will be able to purchase raffle tickets at our Loughborough branch, and the winner being announced on June 1st, 2022
The lucky winner will receive this fabulous hamper bursting with tea, coffee, biscuits, a Jubilee cup and saucer, tea towels, a tea pot, and other Jubilee themed goodies.
Many thanks to Michaela and the team at Tesco Loughborough for the very kind donation.
To find out more about the Joseph Cooper Trust visit www.josephcoopertrust.org