Santa Fun Run 2019
Friday 13th December 2019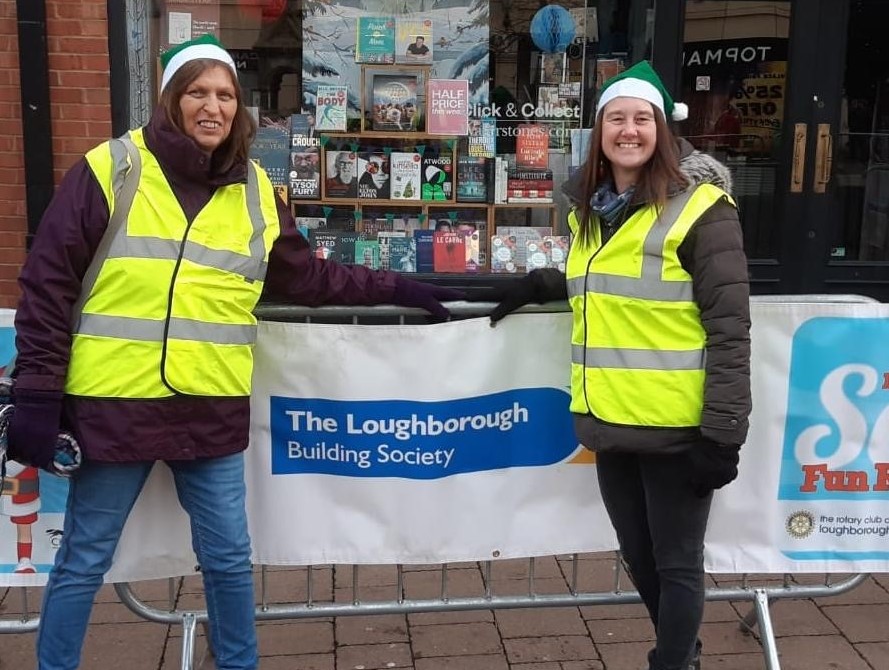 More than two thousand participants dressed in Santa suits ran, walked and strolled 5k through the streets of Loughborough for this year's annual Santa Fun Run on Sunday 1 December.
This great event is hosted each year by the Loughborough Rotary Club, sponsored by Loughborough Building Society and raises much needed funds for over 40 charities including Rainbows Hospice for Children and Young People, LOROS and Dementia UK.
In addition to sponsoring the event for the 13th year running, we also supported the festive fundraiser with our Loughborough branch doing a marvelous job of again giving out Santa Suits to this year's participants.
Sharon from our Loughborough branch and Fiona our Head of Branches & Agencies also volunteered their services as marshals on the day with both of them contributing to the overall smooth running of the event by answering questions and encouraging the Santa-clad participants during the race.
With help from The Loughborough, other local organisations and volunteers the event was a resounding success, with the Santa's being able to achieve their fund-raising goals for their chosen charities.