Santa Fun Run 2020 goes virtual
Friday 30th October 2020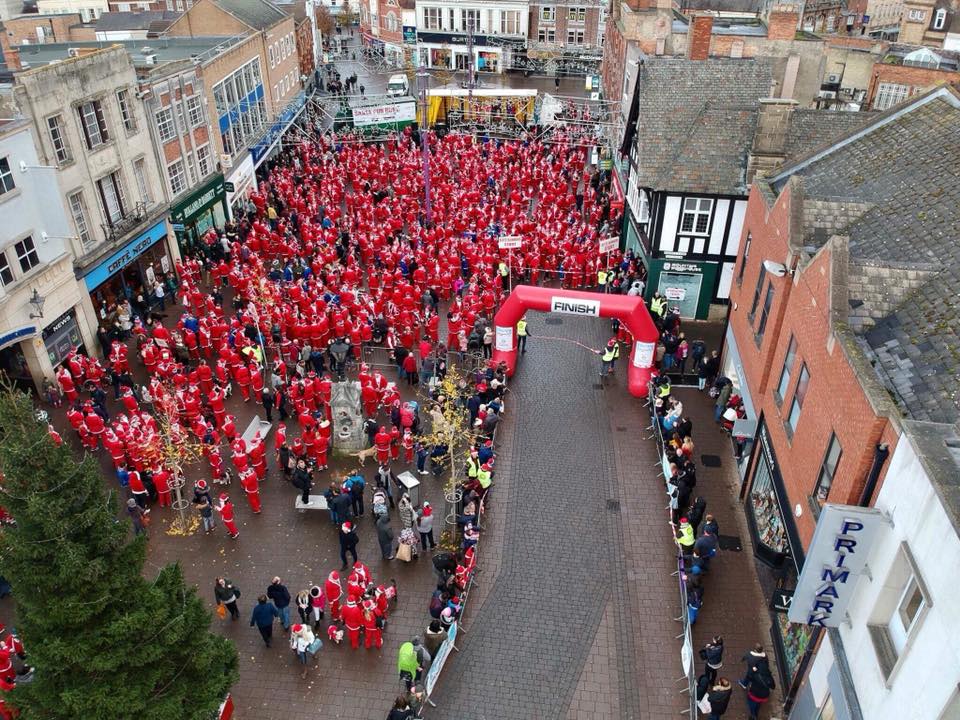 While there will be no sea of Santa's running or walking through Loughborough Town Centre this December due to Covid-19, you might see the odd festive fundraiser dressed as Father Christmas on your way to work, school or the supermarket.
Not to be deterred by the postponement of this year's festive fun run, Loughborough Rotary Club who've been organizing the Santa Fun Run in the town for the last fifteen years, have come up with an alternative idea.
Taking inspiration from the Virtual Great North Run, The Rotary Club have decided to hold a virtual Santa Fun Run this year, so that fundraisers can raise money for local charities and good causes in a Covid secure way.
Participants will still be able to collect Santa suit to run, walk, bounce, skip, or undertake a sporting activity of their choice in their own bubble, during the month of December for their favorite charity. They can even follow the normal 5km route if they so wish!
Participants are also encouraged to post photos of their challenge; with a special prize being awarded to the person who demonstrates the most creative use of the suit at the end of the year.
To sign up to this year's Virtual Santa Fun Run and to get further information visit www.santa-fun-run.co.uk
The Annual Santa Fun Run which is sponsored by The Loughborough hopes to return in 2021 on Sunday 5th December.