Showtime! A History of Theatre at Loughborough Town Hall
Tuesday 7th November 2023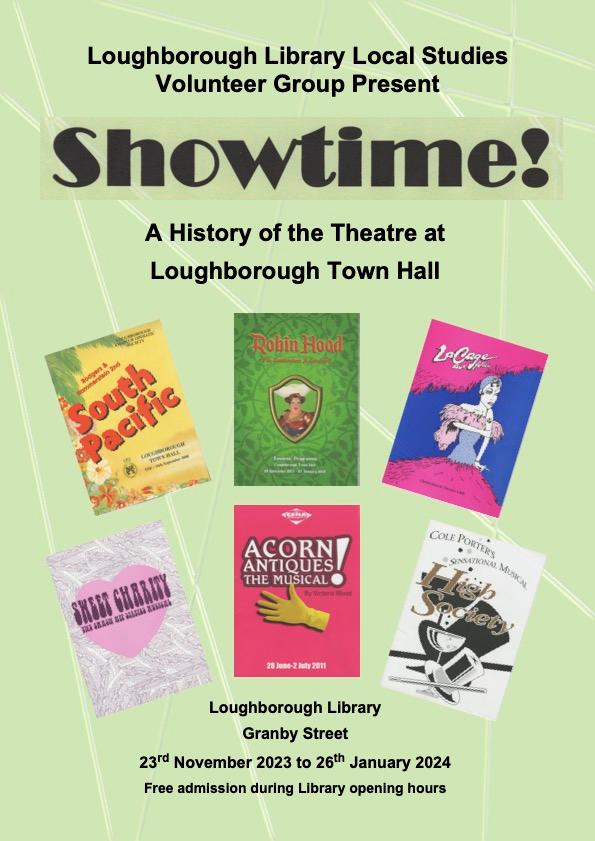 The Local and Family History Centre at Loughborough Library is hosting an exciting new exhibition this winter on the history of theatre at Loughborough Town Hall.
This exhibition will feature fascinating displays that cover the various theatre performances that have been performed at the Town Hall over the years.
Showtime! will be on display at Loughborough Library from November 23rd 2023 until January 26th 2024, with free entry during the Library's staffed hours.
For information on Loughborough Library including its open hours visit: https://www.leicestershire.gov.uk/leisure-and-community/libraries/find-a-library/loughborough-library