Peter Pan Sunday Funday
Wednesday 23rd August 2023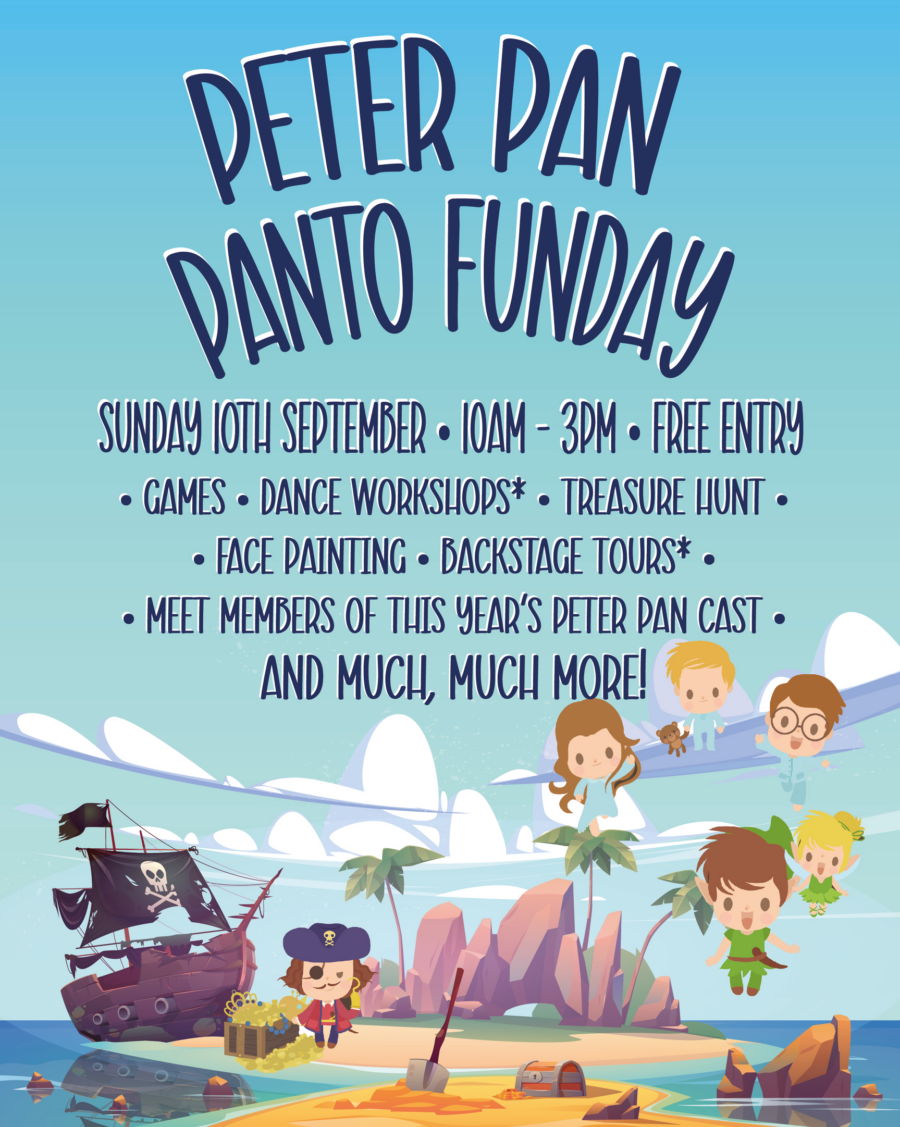 To celebrate Little Wolf's 10th year of performing pantomimes at Loughborough Town Hall, there will be a brand new adventure this Christmas.
The swashbuckling tale of Peter Pan will be performed at the town hall from 25th November 2023 to 7th January 2024, with The Loughborough Building Society once again sponsoring the annual pantomime.
As long term sponsors of the annual pantomime season, we'll again be able to support the Town Hall with its community focused performances including relaxed performances designed for people with sensory difficulties, learning difficulties and communication disorders, and a BSL Signed performance for those who are deaf or hearing impaired.
With spectacular effects, barrel loads of laughs and more than a sprinkling of fairy dust, this promises to be the perfect PAN-to.
To get everybody excited for the upcoming Panto season this winter, Loughborough Town Hall hosted their ever-popular Panto Sunday Funday.
This free-to-enter family event took place at the Town Hall on Sunday 10th September..
Families who attended the funday were treated to lots of fun free activities including backstage tours, dance workshops, pirate ship rides, a treasure hunt and arts and crafts activities.
There were also be opportunities to meet the Panto cast!
To find out more about the upcoming pantomime and to book your tickets please visit Peter Pan – A New Pantomime Adventure at Loughborough Town Hall