COVID-19 Coronavirus
Posted on March 20, 2020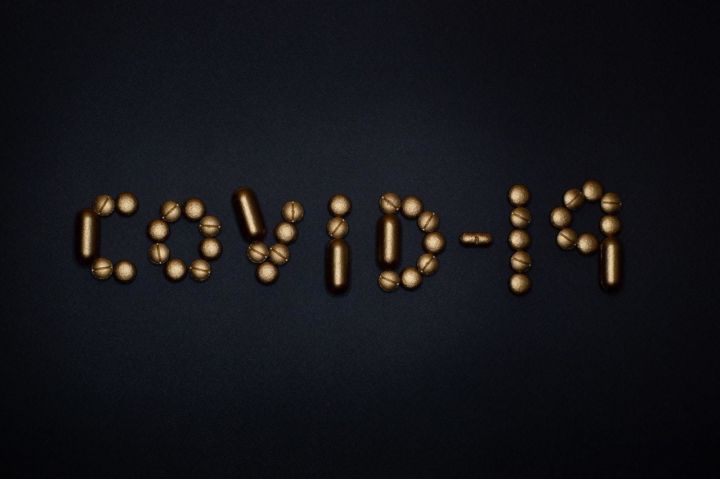 Supporting our members and staff
Our priority continues to be ensuring we maintain the services you rely on and over time we will expand the availability of those where we're able to while adhering to the government guidelines on social distancing.

To keep you as up to date as possible, not only with what we're doing but also with all the information being made available by the government, we've created this specific news page.
Thank you for your ongoing understanding and support during what continues to be an unprecedented time for us all.
An important message from our CEO, Gary Brebner
Despite a major easing of restrictions the government has emphasised that we must remain cautious and the social distancing guidance remains in place.
Having safely navigated the lockdown period while maintaining the services our members rely on, we're confident we can respond positively to events as they continue to unfold. We encourage you to continue to follow government guidance and assure you that we'll be here for you in one format or another
Where to find out more
We've created this specific news page to provide you with some of the latest updates, including information on Deferred Mortgage payments and current service levels.
How we'll communicate
Given how quickly things could change we'll be using our website as the primary means of communication and we may email customers to inform them of changes to our ways of working as the situation continues to develop.
If we don't have your email address and you'd like to receive updates that way, please use the contact us area of the website to provide us with those details.
Our Branches and Head Office
Through the tremendous efforts of our Branch and Head Office teams we've continued to operate for you, our customers and members albeit with reduced opening hours.
Please help us minimise the risk to our members and staff by only visiting branch/agency offices for transactions that are absolutely necessary and if you have family members with you, please ask them to wait outside.
Our priority is ensuring we can maintain the services you rely on, however with the government's latest guidelines on social distancing and Staying Alert, we have to continue with the adaption to our normal working days as follows:
Branch and agency offices are open during the following times:

Loughborough: Monday to Friday from 09:30 to 15.30
Long Eaton, Derby and Southwell: Monday to Friday from 09:30 to 15:00

Head office hours are 10:00 to 15.00
Branch and agency offices remain closed on Saturdays
These service hours can only be maintained whilst our staff remain healthy and it's safe to do so. If the situation changes we may need to make further adaptions to our services and hours of operation. If they do change we'll keep you fully updated via the website.

Society strength
Our financial strength, been built up over 150 years, means we have the ability and confidence to support you in the right way and navigate uncertain times. Our values and mutual ethos have never been more important and should give you every confidence that we're here for you now and in the future.
Thank you for your understanding and support during what is an unprecedented time for us all.
Stay safe.
Gary Brebner
Chief Executive Officer
Service status
While the slow and cautious relaxation of the coronavirus guidelines are welcomed by us all, maintaining the distancing rules to protect our members and staff will require us to continue with our reduced hours of business. With effect from 3 August 2020 our branch and agency offices will be open during the following times.
Loughborough: Monday to Friday from 09:30 to 15.30
Long Eaton, Derby and Southwell: Monday to Friday from 09:30 to 15:00
Branch and agency offices remain closed on Saturdays
Please help us minimise the risk to our members and staff by adhering to the guidance within the notices in branch windows/doors and only visit our branch/agency offices for transactions that are absolutely necessary and if you have family members with you, please ask them to wait outside.

Staying Alert
Following the recent update to the government guidelines the website has been updated with the guidance on what you can and can't do and staying safe outside your home.
Staying informed
To ensure you have the latest and most accurate information about protecting yourself and your family, you can access the dedicated NHS webpages here where you'll find a variety of information including how to protect vulnerable people and how to get an isolation note to give to your employer.
The government's official website has extensive information across a broad range of topics related to Coronavirus. From the main page here, you can access all the information available.
Stay safe from fraud
Criminals use exceptional circumstances, like the current COVID-19 situation, to lull people into believing that the contact they're making is genuine so it's important you remain vigilant to such contacts. We've put together some general information to help you which you can read and download here.
NHS Test and Trace scams
The NHS Test and Trace service plays an important role in the fight against coronavirus and it's vital the public have confidence and trust in the service. However, the government understands the concerns people have about the opportunity for criminals to commit scams.
What you need to know

Contact tracers will only call you from the number 0300 013 5000. Anyone who doesn't wish to talk over the phone can request the NHS Test and Trace service to send an email or text instead, inviting them to log into the web-based service. All text or emails sent by NHS Test and Trace will ask people to sign into the contact tracing website and will provide you with a unique reference number. They will advise people to type the web address https://contact-tracing.phe.gov.uk directly into their browser, followed by the unique reference number given to you, rather than clicking on any link provided in the message.
The NHS Test and Trace service will never:
Ask you to dial a premium rate number to speak to them for example, those starting 09 or 087)
Ask you to make any form of payment or purchase a product or any kind
Ask for any details about your bank account
Ask for your social media identities or login details, or those of your contacts
Ask you for any passwords or PINs, or ask you to set up any passwords or PINs over the phone
Ask you to download any software to your PC or ask you to hand over control of your PC, smartphone or tablet to anyone else
Ask you to access any website that does not belong to the government or NHS
If you think you've been a victim of fraud, please report it to Action Fraud at https://www.actionfraud.police.uk or by calling 0300 123 2040. If you live in Scotland, please report directly to Police Scotland by calling 101.
Support for mortgage customers
The Society will make the three month Deferred Mortgage payment facility announced by the Government available to our mortgage customers. This option will remain available to you at any time until October 2020 and the period could potentially be extended if the current situation has not improved. With no certainty over the duration of the current situation we would encourage you to consider whether you need to use this facility immediately i.e. from next month or whether a later date would be more beneficial for you.
How does the Deferred Mortgage payment facility work?
During a deferral of your mortgage payment, you won't need to make any payments but you will be required to repay these deferred payments after this period ends.
Is Deferring my mortgage payment the right option for me?
It's important to remember that deferring your mortgage payment is a temporary break to help you through these uncertain times.
There are a few things to consider before applying to defer your mortgage payments, to make sure it's right for your situation:
We can only offer the three month payment deferral once for each mortgage account
The most appropriate time for you to take up the offer of a mortgage payment deferral will depend on your individual circumstances
The total amount of interest you'll pay over the term of the mortgage will increase
It won't affect your credit rating
When your payments are due to start again, they'll be recalculated, and you may see an increase in your monthly payments
At the end of the deferral period we'll contact you to confirm what your new monthly payment will be
There may be alternative solutions you can consider that will reduce your monthly mortgage payments, subject to the terms of your mortgage, such as a temporary extension of the mortgage term or a temporary conversion to interest only.
If you'd like to discuss the payment options available please telephone us on 01509 610707